CISC acts as a one-stop shop for information and support and provides a range of crisis services to the local Casey South community. Many people in our area struggle on a limited income and find it hard to make ends meet. CISC offers a holistic support model so that we can identify exactly how we can best support people requesting assistance. In many cases, support can be provided far beyond simply emergency relief, and can include assistance with information, advocacy, applications for grants, and referrals to other support services.
Crisis support and emergency relief can take many forms and CISC can assist eligible residents by providing support that can include:
Food and food vouchers
Fuel vouchers
Chemist prescriptions
Baby goods, such as nappies and formula
Myki Day Passes
Other emergency support
Telephone interpreters can be utilised if required.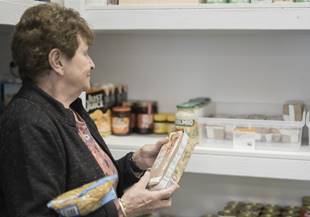 Eligibility
This service is offered to people who live in the City of Casey (South) including the suburbs of Cranbourne, Hampton Park, Clyde, Lynbrook and Tooradin. We ask that people provide current identification with their name and local address (usually a Centrelink Card or Driver's Licence).
In order to provide people with a timely response, appointments are preferred, and can be made by phoning 5996 3333. Walk-ins may be able to be accommodated, and if not, an appointment will be made for the following day.